Financial Donation Options
Your donations will help us get more kids back on bikes. FB4K Maryland is a 501(c)(3) non-profit organization. We have earned a Platinum seal of transparency from Candid (previously known as Guidestar). All donations are tax deductible. You can contribute financially via a check, credit card, or PayPal.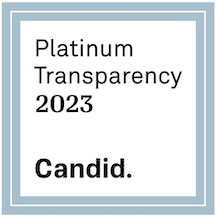 Send a Check
Send your contribution to:
Free Bikes 4 Kidz Maryland
5178 Downwest Ride
Columbia MD 21044

and we'll send you a receipt by return mail.


A copy of the current financial statement of Free Bikes 4 Kidz Maryland is available by writing the address above or calling 612 670 9103. Documents and information submitted under the Maryland Solicitations Act are also available, for the cost of postage and copies, from the Maryland Secretary of State, State House, Annapolis MD 21401, (410) 974-5534.