Save the Date: December 12 is Giveaway Day!
During the week ending on Halloween, 33 different volunteers spent 143 hours finishing the 16″ bikes and the 20″ multispeed bikes, and moved on to the 24″ multispeed bikes. From now on, with the exception of late-arriving donations (still welcome, by the way), we'll be making slower progress through the over 200 bikes remaining–they all have caliper brakes and derailleurs to adjust or repair in addition to the flat tires, bearing issues, and worn handle bar grips we've been seeing all along.
In other news, our first shipment of helmets arrived, and we've started to unpack, sort, and repack them for shipment to our Giveaway Day sites.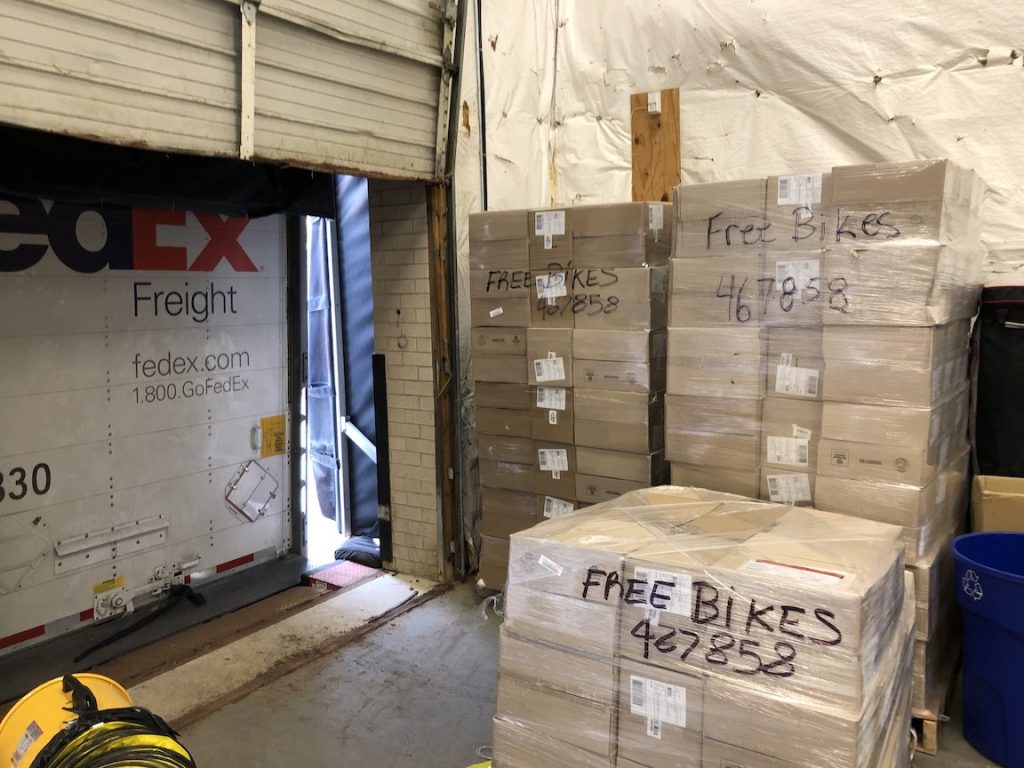 We're happy to announce that, with the generous support of Howard Community College, our first scheduled Giveaway Day will be December 12, outdoors but under cover at the HCC East Parking Garage. We'll be loading bikes into trucks the night before and moving them over to HCC early that morning. Volunteer slots are set up from 8 AM until 6 PM on the FB4K volunteer page. If you want to help set up between 8 AM and 10 AM, please register as a "Cleaner." More details, about this and other, smaller, giveaways, to follow.
Our progress in terms of bikes donated and refurbished continues to stay on track for Giveaway Day, and well ahead of last year.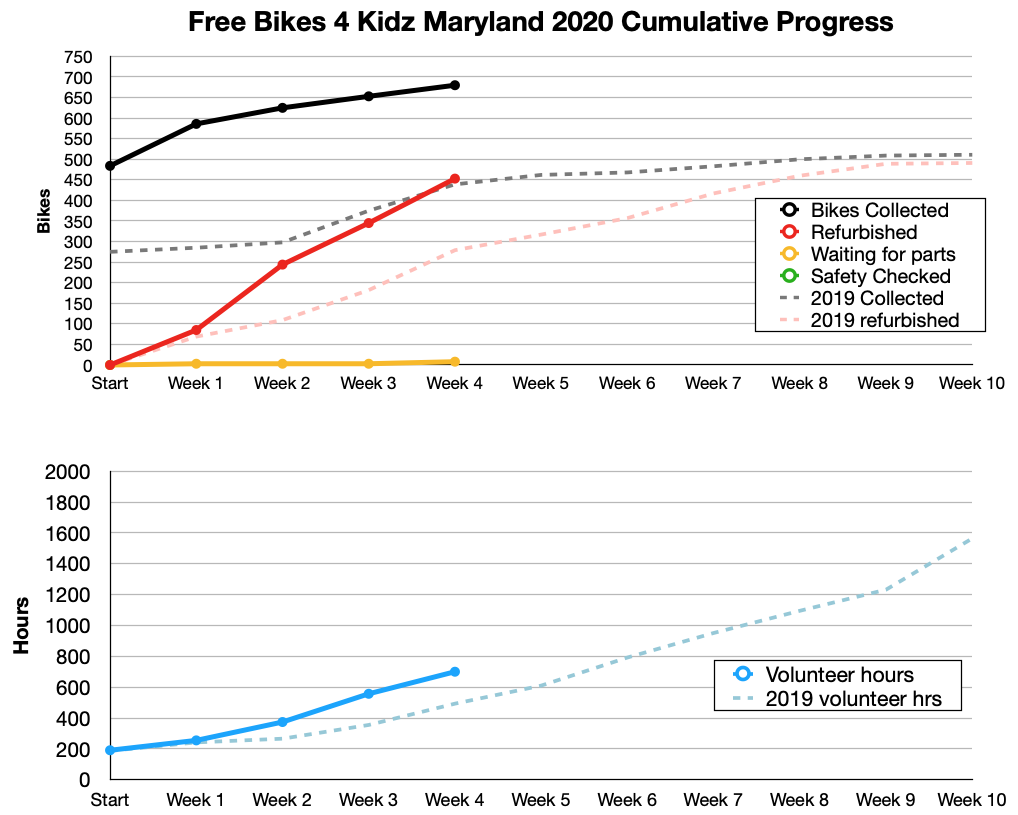 Finally, we'll continue to accept your donations of gently-used bikes for another couple of weeks. We'll need to stop then to give us time to refurbish them and give to children in need by mid-December.