Here's a look at what's going on at Free Bikes 4 Kidz Maryland's temporary headquarters at 10750 Little Patuxent Parkway. We're using a large portion of the first floor in the back–open spaces for the workshop and bike storage, and smaller rooms to store bikes at various stages of refurbishment.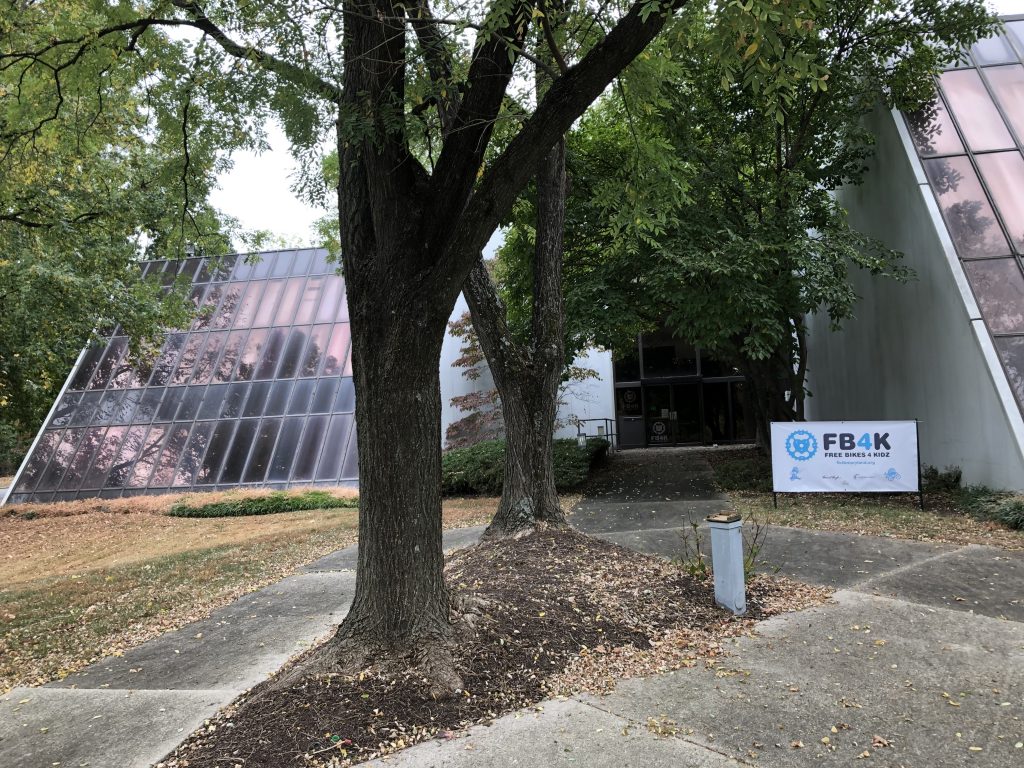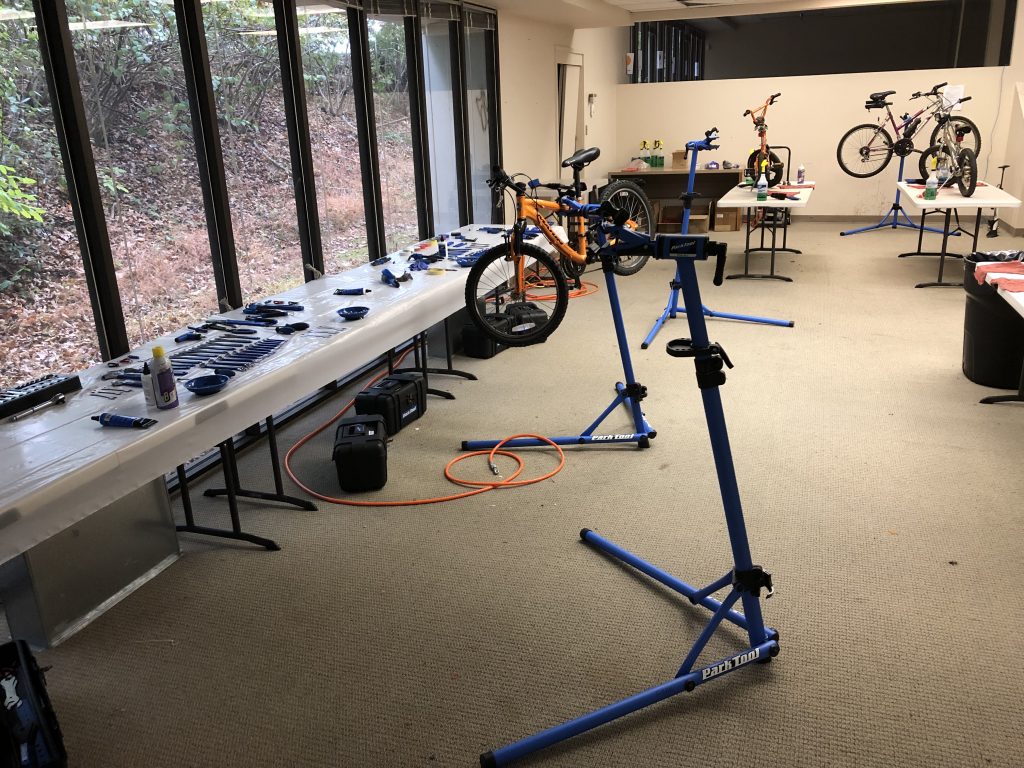 Bikes are cleaned at one end of the workshop, then refurbished and adjusted as needed. We supply the cleaning agents, brushes, lubricants, tools, and compressed air, and volunteers supply the labor.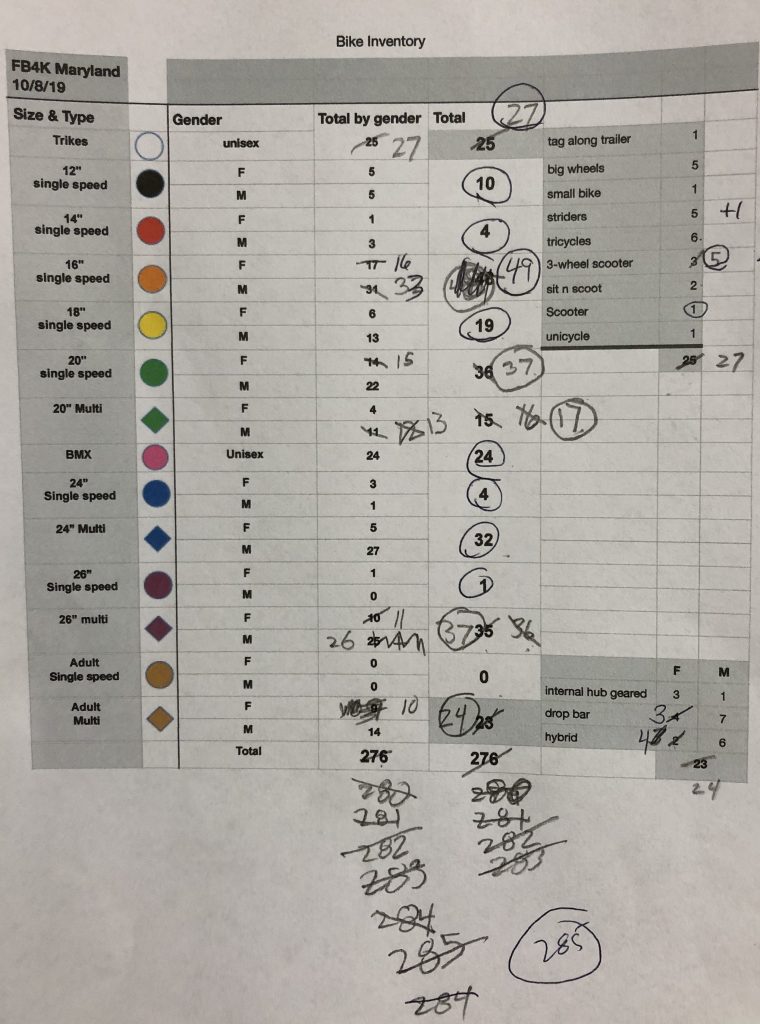 We keep track of the bikes as they are donated so our benefiting organizations know how many kids and of what ages we can help this year. This tracking log gets updated every time we get a new bike.
Our inventory is stored, sorted by bike size. We clean and refurbish one type and size of bike at a time, which helps us be more efficient. Smaller bikes are stored "upstairs" from the workshop, and larger ones are stored "downstairs."
High school

Middle school

More elementary school

Elementary school
All of the bikes above (and more not shown in the pictures) remain to be refurbished–over 200 of them as of October 12.
When the bikes are cleaned, adjusted, and if necessary repaired, they are inspected one more time by an experienced bicycle mechanic before they get the Free Bikes 4 Kidz seal of approval!
Small bikes

Tiny bikes
These bikes (and more) are refurbished and ready for final inspection.
We love our volunteers! We can use folks with any level of bicycle knowledge, from "none" to "professional" to help refurbish these beauties for kids in need. We will be giving all these bikes away on December 14!
Thanks to our Founding Sponsors, The Howard Hughes Corporation and Howard County, for enabling us to launch this year on a very tight schedule. Thanks as well to Horizon Foundation for their generous grant and to Park Tool and Quality Bike Parts for helping us turn dusty bikes into shiny smiles.