It's a wrap! Our 2020 campaign is over–All the bikes we have been able to refurbish are now in the hands of children, thanks to our tireless volunteers, our bike donors, and our sponsors.
More than 235 volunteers collectively devoted more than 2200 hours cleaning, refurbishing, and repairing the 914 bikes donated by the public. In a year dominated by the impact of the pandemic–on our volunteers, on our supply chain, on the safety of our Giveaway Days–we are proud to have been able to carry out 24 events to give away 846 bicycles directly to children in need–twice last year's number–and an additional 29 bikes to other nonprofit organizations.
Bicycles are one of the few ways children can remain safely active during the pandemic, yet the economic impact of the pandemic means that more families than ever are unable to afford them. We are especially grateful to the Howard County administration of Executive Dr. Calvin Ball for the CARES grant that enabled us to acquire tools and supplies to safely expand our ability for volunteers to meet this need, to acquire twice as many helmets for twice as many children's heads than last year, and to help us to overcome supply chain disruptions and increased costs of bicycle parts.
But our job is far from finished–we were left with an unfilled waiting list of over 300 children, and we know there are many more who have not even come to our attention.
We'll be back next year to continue the effort!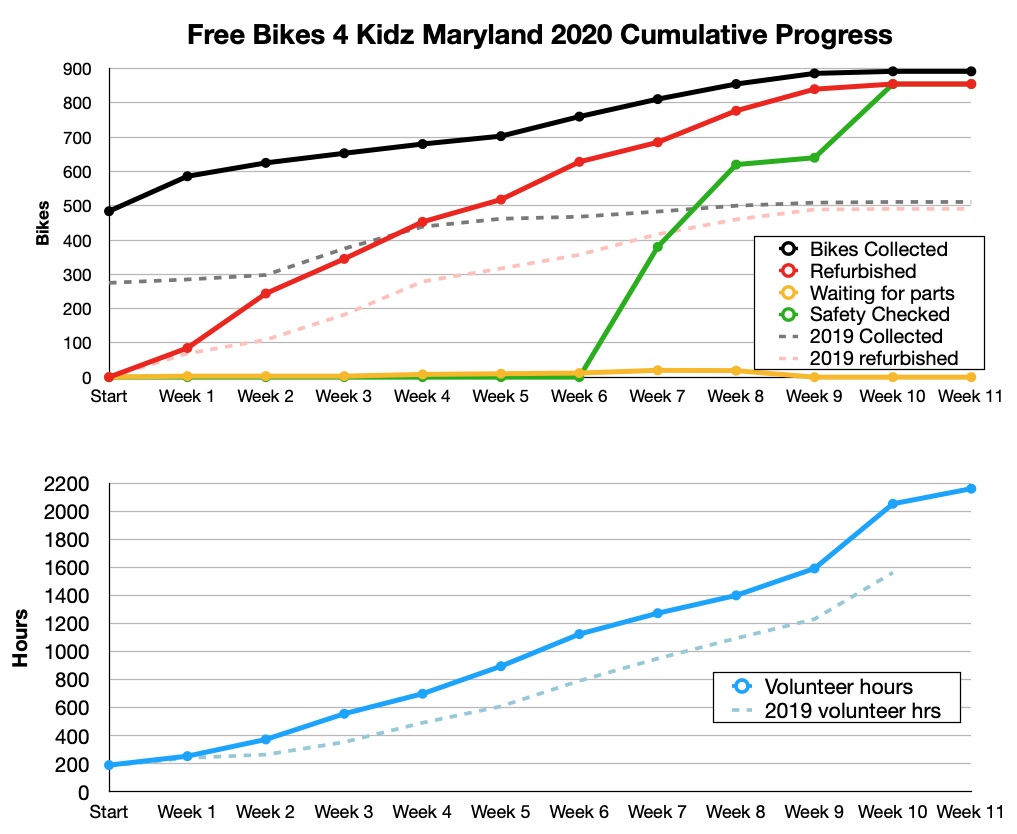 Our 2020 Sponsors: