Halfway through the campaign!
Last week, 36 volunteers invested 196 hours refurbishing our growing collection of donated bicycles. We received 33 more bikes this week, including a nice matched pair of Shoguns in great condition. We will still accept donated bikes until Thanksgiving week; check out our donation page for details.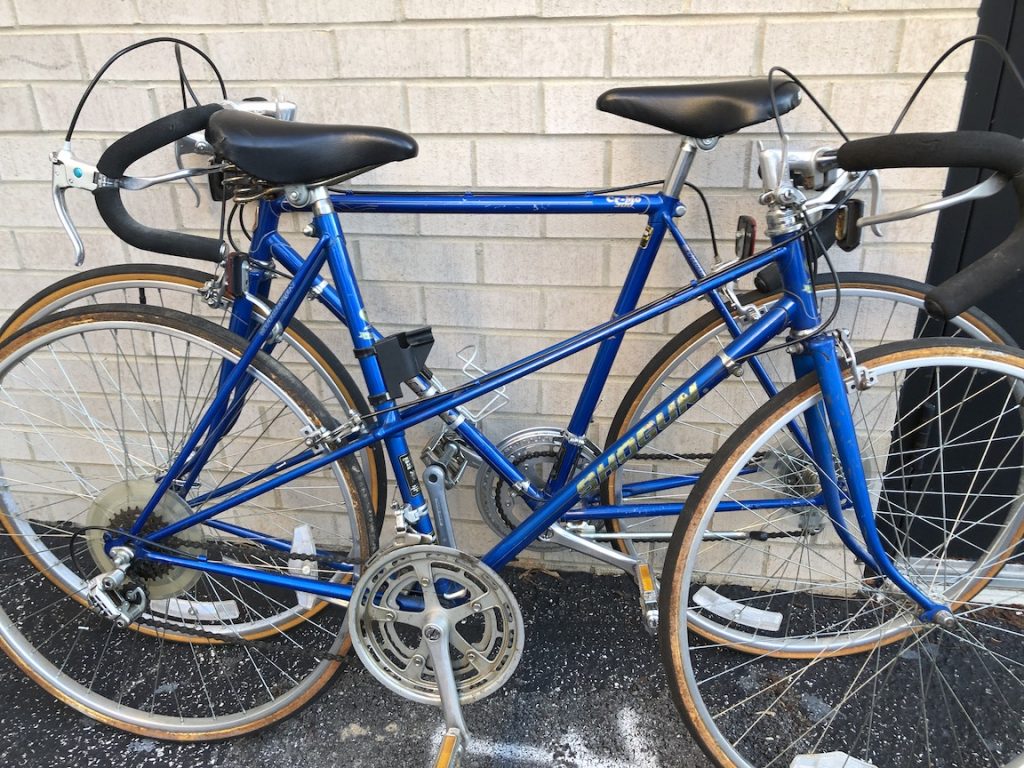 We have just about finished the 24″ multispeed bikes–almost 70 of them–and are moving on to the 80 or so 26″ bikes we have in house. We were ably assisted this week by Scout Troop 361 and Scout Troop 1022, who cleaned are than 60 of the larger bikes for us!
As the number of completely refurbished bikes grows, we're assigning them to children in need of bikes referred to us by the Howard County Public School System. We currently have a list of 452 school-aged children that are waiting for bikes from us, leaving roughly 150 bikes to be assigned, all of them for children from two to six years old.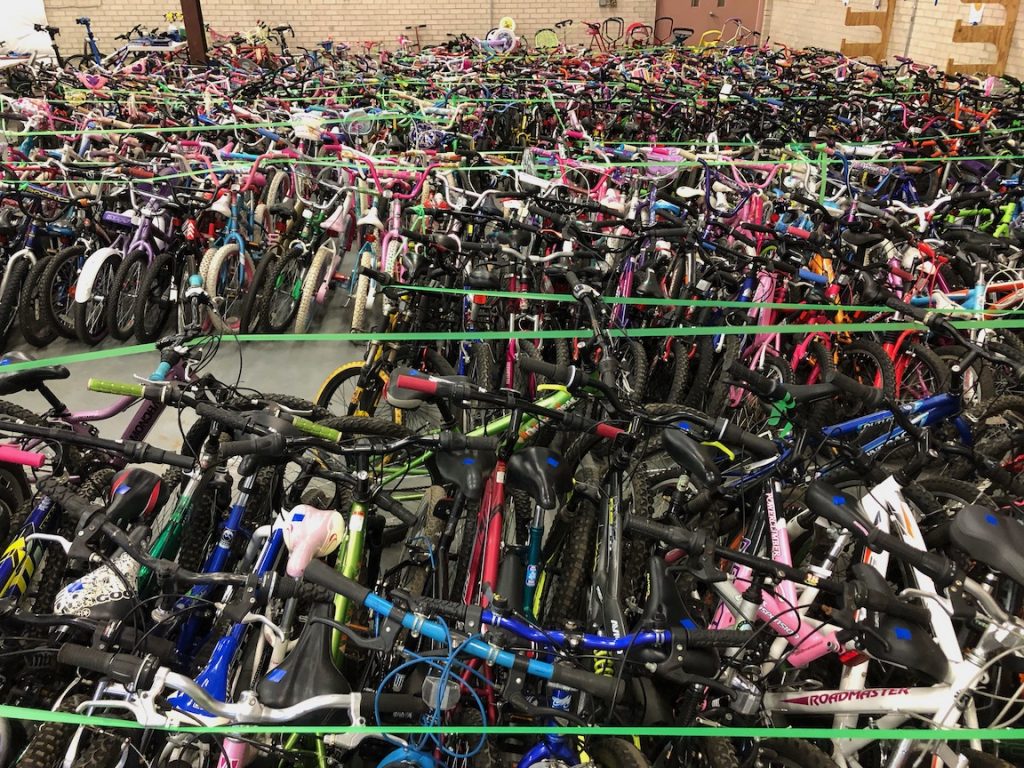 We expect to have a few Giveaway Days at local schools before our big Giveaway Day, Saturday, December 12, at Howard Community College. Stay tuned for more information on that happy day!